November 20, 2014
Influenza, Comorbidities, and the Importance of Immunization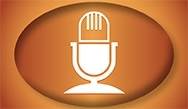 Influenza, Comorbidities, and the Importance of Immunization
Older patients with comorbid conditions, such as cardiovascular disease, are especially vulnerable to influenza infection-related complications, hospitalization, and death. However, the severity of influenza's effects may be reduced or prevented by vaccination.
In this podcast, geriatrician Dr. Stefan Gravenstein and cardiologist Dr. Mohammad Madjid offer their thoughts on why influenza takes such a heavy toll among elderly patients with comorbidities, and why it is so important for healthcare providers to identify and immunize these patients against influenza every year.
Click the Play button in the player below to listen to the podcast.